Introduction
Do you own a sizable library of games but never know which one to play? Or maybe you only have a couple games in store and you're looking to add more. Either way, why not give Roblox a try? If you haven't already jumped aboard the Roblox hype train, Roblox is part gaming platform, part game creation software, designed to engage with young, imaginative minds. So if you have a penchant for creating puzzles and games (or a young one that does) and fancy yourself a future game developer, then Roblox should be right up your alley. And even if you're just in it to try the games, there are literally tens of thousands of games for you to choose from, so consider yourself spoiled for choice. 
If you enjoy other game building… well, games, such as Super Mario Maker and Minecraft, then Roblox shouldn't present too steep of a learning curve for you. But regardless, it's not a dealbreaker if you don't, since Roblox is fairly easy to pick up and part of the fun is learning how to play it. It is available on Windows, macOS and Android. And not only is it free-to-play, you can even make a quick buck off of it!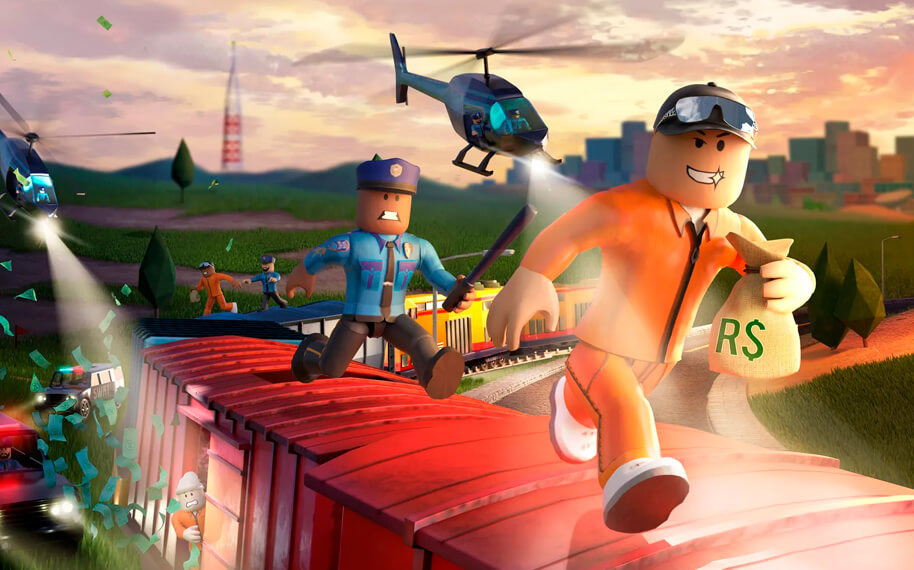 Your First Steps
For starters, let's talk about the different processes you'll go through after downloading and installing the game on your preferred device. Naturally, you'll first need to register an account. This step should be pretty self-explanatory. After which, you'll be directed to the Games page, which lists out all the trending and new titles available, all of which were created through Roblox. 
As you navigate across the user interface, you will notice a total of five different tabs you can go into. The Home tab is where you'll find customization options for your profile as well as the games you enjoy. The Games tab shows you all the newest releases out on the platform. You can customize your in-game Avatar under the Avatar tab. If you're an avid fan of cosmetics and character customization, you'll probably spend a good chunk of time between the Avatar menu and the in-game Shop. Chat is the communications feature on Roblox. And lastly, the More tab will show you the game's general settings, inventory, games you own, among other things. 
Going a little further into the Games section, you will notice that the games themselves are divided into several categories. This should help make things easier for finding a game that you may want to try. Below the thumbnails you'll also see two values – the one on the left, indicated by the thumbs up icon, shows the number of users who have liked a particular game, and the person icon on the right shows the number of users who have played the game. This can be a good indicator of whether a game has a favorable reception from the general public or not. As with your App Store or Google Play Store, there are some games which are available at no cost to you, and others which will charge you to download. The Roblox currency is termed Robux, and is the sole currency used in any transaction within the game.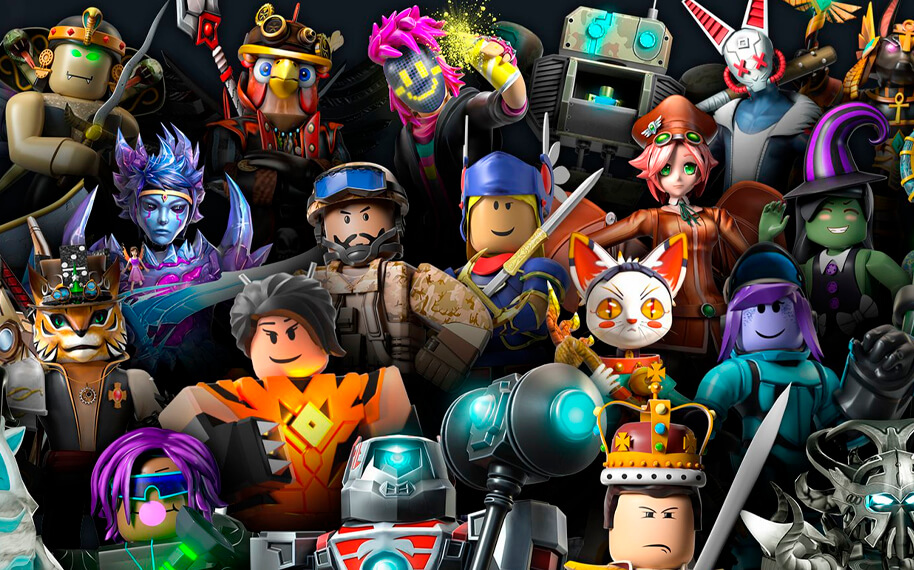 Benefits of Roblox
As we mentioned before, Roblox is completely free to install and play. Players also won't be charged a dime for hosting servers and just playing with friends and strangers. This is in stark contrast to Minecraft, which charges a monthly premium for hosting servers. And unlike Minecraft, which centers the art of building around blocks of equal shape and size, Roblox offers more diversity with different objects and expands upon the player's creativity. 
On the subject of monetization, Roblox deals mainly in Robux. This goes for downloading certain games as well as in-game purchases, depending on the game. If you're thinking of getting some Robux for you or your kids to start off with, the Builder's Club is a good choice. The Builder's Club is essentially a monthly subscription for Roblox that gives you a regular supply of Robux, as well as other goodies. You can then use these Robux to buy games, and even customization features for your own Avatar. And if your games are good enough to make a decent profit, you can cash out on your Robux by turning them into real-life currencies too. This, we believe, would be a great way to teach young minds the importance of money. 
This next one goes out to those of us with children; Roblox is definitely safe to download and play. The premise of the entire platform was designed to fit the minds of children, and the company goes to great lengths in filtering out any use of strong language in chats, and enforce those rules strictly by banning any user that violates the terms of conduct. Parents and guardians are also free to make a lot of other content control adjustments as they see fit. In addition, Roblox is an official member of various child-centric safety groups such as the Family Online Safety Institute and the kidSAFE Seal Program, which helps to safeguard youths from the dangers of the internet. It helps that a lot of the games on Roblox are designed for children, by children, as well. 
Another point to add is that Roblox presents many educational benefits for teaching kids the basics of problem-solving and programming, whilst simultaneously allowing them to fully embrace their innovation and creativity at the same time. Compared to Minecraft, Roblox is fairly easy to pick up. It uses a scripting language called Lua, which is prevalent in many big-time software companies such as Adobe and Firefox, and getting your child started on this early on may help them develop a knack for it (a skill that will undoubtedly help them in our technologically-driven society), or better yet, allow them to find a passion they can fully commit to. There are numerous real-world concepts that can be found in Roblox — the economic aspect of its in-game currency and marketplace is one that can be likened to the supply and demand issues we face in the real world today — and Lua makes for a great tutor when it comes to math and programming. You can also find numerous courses available on the internet that can take their programming skills up a notch and further refine their thought processes when it comes to solving problems.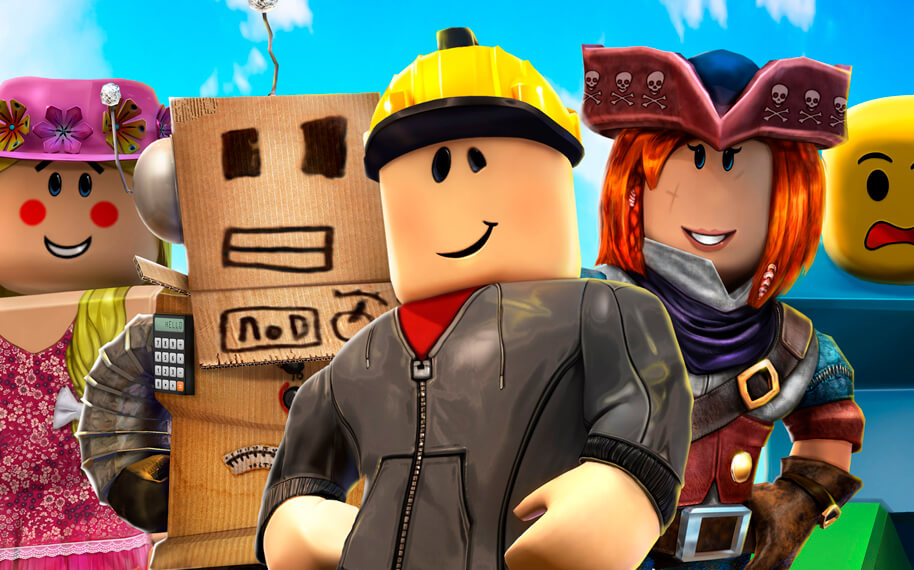 Best Games on Roblox for Kids and Teens
You may already know that Roblox is completely safe for children. However, we still strongly advise you to scrutinize the content your child has access to on Roblox. This is because while Roblox itself is rated PEGI 7, the individual games on it don't necessarily fall under that classification, due to the fact that they are user-generated content. With that said, this makes it extremely crucial to be aware of the games, and by direct consequence, the type of content your child engages with frequently.
While we're not in a position to give parenting advice, steering your child's interests towards games with a milder setting instead of shutting them out at the first sight of unsuitable content may help to develop their passions and skills in the long run. To that end, here are some of the games you may want to consider if your young one ever shows interest in these types of genres:
Adopt Me
There are no complex systems or deep storytelling in Adopt Me. The basis of the game is simple enough; you adopt a pet and you care for it. It's the Gen Z equivalent of Tamagotchi, just without all the annoying features that those of us who've actually experienced the device love and hate at the same time. Pets come in different rarity ratings, some of which you can unlock fairly easily without investing too much time (and money) into the game. However, there is an added incentive to clock in more hours and buy eggs with real currencies in order to get those extremely rare and hard-to-find pets. Pets can be trained by completing certain tasks, and once a pet has fully matured, you can trade it for a higher rarity pet that glows. There are also quality-of-life features such as owning your own house and vehicle, which you can freely customize.
All in all, Adopt Me is a great way to start teaching your kids about the responsibilities of caring for another living creature, but without the risks and commitments of owning an actual pet, and almost all the fun. Parents or caretakers are also encouraged to join in and engage with your children to make this a more rewarding and memorable experience. Not to mention, there's no better avenue to educate your kids on the important art of not blowing your credit card limit.
And if your kids gain an interest in these types of games, you can even move them onto other titles such as Animal Crossing, Ooblets and Viva Pinata, which are equally fun and educational in their own right.
Phantom Forces
If your child is more geared towards skill-based games, then Phantom Forces may be the one for you. As menacing as it sounds, it's not nearly as violent and graphic as other titles such as Call of Duty or Battlefield. The art style is fairly cartoony in nature, but it still depicts acts of violence in the form of using weapons to injure, incapacitate, and murder. That being said, if your child shows interest in games like these but isn't old enough to play Battlefield, you may consider easing them into it with these less gory alternatives. Because, let's be honest, forbidding them from playing these games has generally been proven to be counterproductive, if nothing else.
Furthermore, a competitive spirit does wonders for a child's development. Games like Phantom Forces also tend to have a large player base, which can serve to be a good avenue for children to socialize with peers who share a similar interest. With proper parental supervision, of course.
Similar games you may like to consider include Otterman Empire, Splatoon, and Screencheat.
Jailbreak
If your child likes to role-play, Jailbreak is a fun option to try. Players will be assigned to two different teams between cops and robbers. The latter will try to escape from prison in hopes of locating their hideout and subsequently move on to pulling off robberies and heists; the former will try to stop that by finding the robbers, catching them, then throwing them back into jail. It's very reminiscent of the old cops-and-robbers game some of us used to play when we were kids, but given a new lease on life through the internet. The game has grown rather expansive over the years since, and offers a wide variety of different heists for players to try and pull off.
While there is some level of guns and violence involved, the gameplay is still very much done in the traditional cops-and-robbers style of play. This may be a good way to spend those family weekends with relatively little effort, but twice the fun. And if Jailbreak seems like a good choice for you, you can also consider games such as Lego City Undercover, Crazy Taxi, Simpsons Hit and Run, and Hide and Seek Extreme.
MeepCity
For those of us that come from a history of playing The Sims, MeepCity is the new kid on the block. Like The Sims in all its iterations, MeepCity focuses on the social aspect of daily life and encourages players to fully construct their own ideal lives in the game. Players will get to build and customize their own houses as they see fit, and engage with other players in a variety of different activities, which include fishing, street racing and an obstacle course.
If you have a child that loves to play house, MeepCity can be a viable option to consider, but if that's not up your alley, there's other games such as Blankos Bloc Party, Stardew Valley, Brookhaven RP, and Animal Crossing.
Murder Mystery
This one is aimed at the relatively older age groups. As you may have guessed from the title, Murder Mystery involves a group of players with defined roles: a murderer who secretly goes around killing people, a sheriff who tries to figure out who amongst the group is the culprit, and the rest who are innocents helping to spot and identify the killer.
If you enjoy games like Among Us, Murder Mystery should prove to be a fun experience too. There's also a collectible and trading feature in it as well.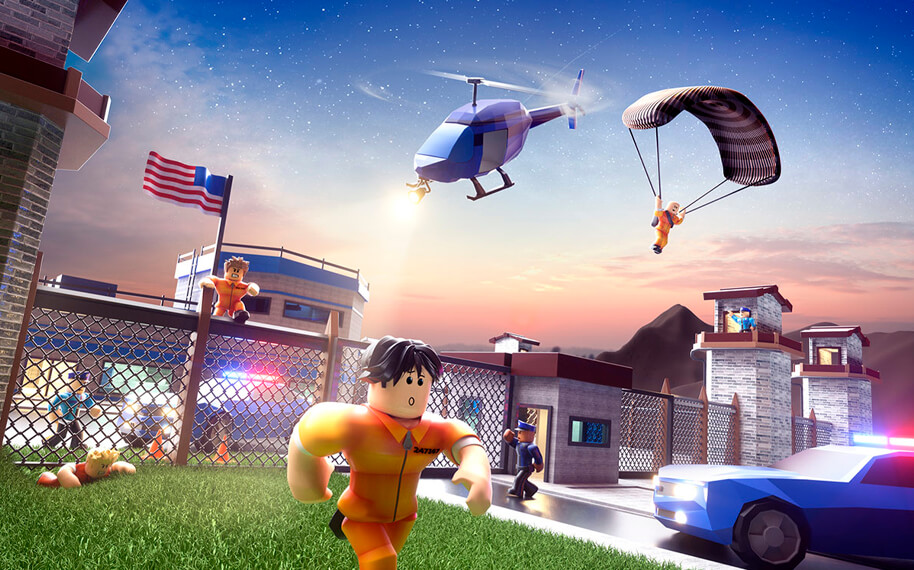 How to Build Your Own Roblox Game
If none of the games listed above tickle your fancy, then you may consider creating your own game from scratch. Roblox, at its core, is a game creation software, and those interested can wholly build and upload their games within the platform itself. 
To get started, you will need to get into Roblox Studio, which you can access completely for free via your Roblox account. If you're playing in-browser, then you will need to download Roblox Studio onto your computer. As you begin, simply choose to Create New Game, and you'll be directed to a list of templates to build your game with. And if you want to build everything from the ground up, you can totally do so by selecting the Baseplate option. At this stage, you'll also get to give your game a name and whether you want it to be publicly visible or not. 
Roblox has a lot of customization settings for you to play around with, so take your time and work on it as you see fit. We understand coding can seem a little intimidating at first, so we highly recommend checking out any of the first-timer tutorials on Youtube for some guidance if you're not sure where to begin. Roblox also has its own Developer Hub, which is a shared library for tutorials, patch notes and other information which may come in handy to you down the road.
When you're finally ready to unleash your game onto the world, all you need to do is change your game settings to Public instead of Private.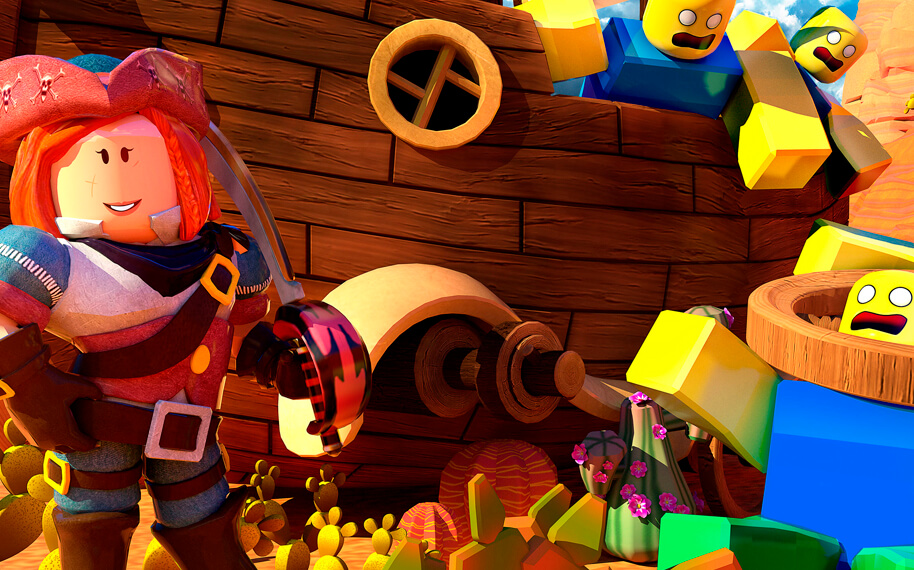 Tips and Tricks
It's generally okay to be hands-off with children, but first make sure you've set the appropriate parental controls
While we do believe in allowing children some free reign in picking out the games they're interested in, it goes without saying that doing proper research into a game can help you identify if it's safe for them to play. That means reading user reviews (bad ones especially) to find out if there are any potential dangers in letting a young child play a game like this, and if it's not a good idea, best look for alternatives. What's important here is understanding your child's interests so that you can best find some healthy options that they can enjoy without being put in harm's way. Fortunately, Roblox has a fairly extensive library of games, and finding a suitable game just takes a little bit of elbow grease.
Teaching your kids how to make use of the resources available when it comes to building your own game
Like it or not, the ability to conduct proper research is an acquired skill that only comes when one has plenty of experience in weeding out irrelevant information from their source materials. More often than not, children won't yet develop such a discerning eye, being such excellent absorbers of information as they are. As parents and guardians, it is our responsibility to guide them properly in getting their information from the right sources, especially with platforms such as Youtube where it's easy to get lost in the entertainment aspect of it all to properly focus on learning. Assisted guidance when it comes to research won't just help give your kids focus and learn the subject matter better, it also goes a long way in developing their ability to do research, a skill that will evidently benefit them greatly in the future.
Make it a family activity
As adults, we don't always have the time to supervise our children 24/7, especially if we're working. However, we still recommend spending at least a couple hours each week just playing together with your child. There's no saying that Roblox has to be played by children exclusively, and engaging with their interests will not only make the game more enjoyable for them, but you may also discover a growing fascination with the game as well. Not to mention, what better way to judge for yourself if a game is truly as good as so many other users have claimed.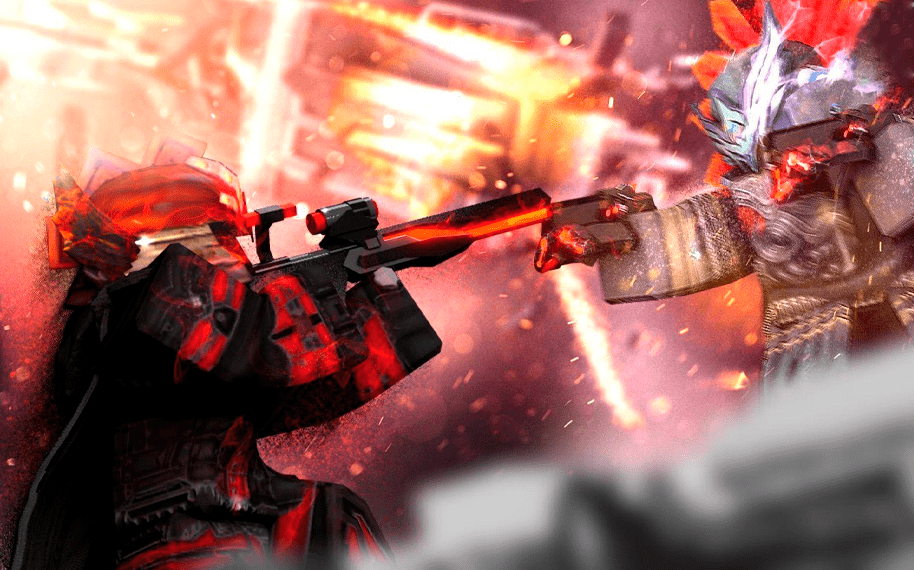 Review
Dream of creating your own video games? Well, Roblox allows you to do just that! And if creating is not for you, how about trying the content developed by your fellow users?
ANALYSIS
THE GOOD

Encourages creativity
Great CS learning opportunity
Kids can play, explore and socialize as they wish
Incredible amount of games to choose from
Parental control

THE BAD

Online platform geared towards children, adults need to pay close attention